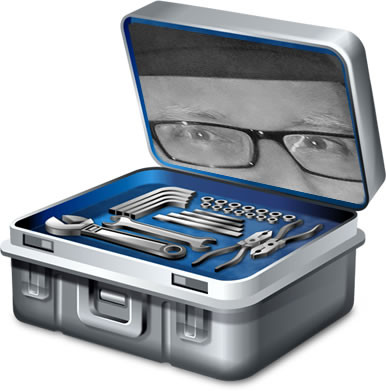 Thanks for your interest in our marketing and media work. In the course of our client engagements, we provide services directly, or in some cases, direct the services of other providers. While we may contribute a single defined function for certain clients, for others we can also function in a high-end marketing and sales-related capacity covering ground that often requires the knowledge, skill and experience of three or four people. This can save a lot of time and money.
For a more detailed description of the experience, knowledge base and skill sets available, please refer to my Bio and The Fit.
Here are a few of the most common aspects of this work that you may be interested in for your own purposes:
Web Platforms: Design, Development & Deployment
I've been working with web-based projects of all kinds since nearly the start of it all in the mid-nineties. Of course, it was a little different then. It's a lot different now. It was even a lot different just a few short years ago.
Today, much of our web work is integrated with broader engagements but we do offer a variety of specialized WordPress options.
To discuss your web platform needs, just contact us.
Strategic Content Development + Press Releases
Every business needs to create content of some kind or another. Whether it's marketing, advertising or editorial, for external or internal use, our goal is always threefold:
Get the attention
Convey the message
Affect the appropriate response
Simple enough. But this requires writing skill, both creative and technical, combined with equal doses of marketing, sales and presentation capabilities.
Need Press Releases? We do a lot of these, especially on our dedicated PR platform for the guitar business, GuitarPR.com. We also do this for many other markets. Find out about our Press Release Services. To discuss your press release or other content creation needs, just contact us.
Print Media
There isn't much in print media that I've not done after 30+ years. We still handle a variety of print projects in many forms from basic to complex… business cards to books, manuals to magazines and most of the in-betweens.
To discuss your print media needs, just contact us.
Sales and Marketing Integration
At TrueMarket Group (our formal entity), we've have a lifetime of experience and success in high-end marketing and sales management. We understand the process and priorities when it comes to driving revenues and building businesses.
So… whether it's a la carte service or a combo plate engagement, we're interested in contributing to your success… and ours.